From August 2019, the 26th BAföG-Änderungsgesetz (BAföG Amendment Act) will come into force. Here are the most important changes in the overview.

Validity
The new regulations apply with the new approval period. Most students will therefore benefit from the improvements from the 2019/20 winter semester onwards. We recommend that first applications and applications for further funding be submitted as early as possible.
Maximum rate
The maximum rate (previously 853 euros) will be raised to 861 euros for the 2020/21 winter semester.

For the first time, it is taken into account that students over 30 years of age will have to pay more for their health and nursing care insurance. Students who can prove the costs will receive up to 189 euros per month.

Flat rate for students

Basic needs
Flat rate
with the parents
own apartment/ flat share

Surcharge KV and PV*
Maximum rate

Since 2016
399,00 €
52,00 €
250,00 €
86,00 €
86,00 €
735,00 €

WS 2019/20
419,00 €
55,00 €
325,00 €
109,00 €
max. 189,00 €
853,00 €

WS 2020/21
427,00 €
56,00 €
325,00 €
109,00 €
max.189,00 €
861,00 €

* This supplement is only granted if you insure yourself (usually only from the age of 25).


Repayment
The repayment sum is capped at 10.000 Euros. Whoever cannot repay the sum completely even after 20 years will have his remaining debt waived in the future, provided that one has always repaid correctly or could be freed.
The quarterly installments will increase to 390 Euros (130 euros per month) from 1 April 2020, so that students will have to pay a maximum of 77 installments (i.e. 10.010 Euros) - or less if the total debt is lower. Exact details are still pending.

Asset allowance
The allowances for the assets of BAföG recipients will be increased in the winter semester 2020/21.

Tax-free amount

for applicantsfor each child and (spouse) partner*in
Since 2016
7.500 €
2.100 €


WS 2020/21
8.200 €
2.300 €

For orphan's benefits/orphan's pensions, the gross tax-free allowance from winter semester 2020/21 is 1740 Euros per 12 months.
Income tax allowances
An adjustment is planned for the winter semester 2021/22 in the allowances from the income of parents or spouses, so that moderate wage increases do not lead to a reduction in BAföG.

Tax allowances on income of parents/spouse

Parents (married)Parent / Spousefor newly married spouses of a natural parent*for children*
WS 19/20
1.835 €
1.225 €
610 €
555 €

WS 20/21
1.890 €
1.260 €
630 €
570 €

WS 21/22
2.000 €
1.330 €
665 €
605 €

* own income of the respective person reduces the tax-free allowance or there is no tax-free allowance for higher income

As before, the basic allowance on the income of the BAföG recipient himself is designed in such a way that, taking into account the advertising costs and social flat rate, which can be deducted in advance, exactly one continuous 450 euro job without deductions is possible. Higher earnings (i.e. everything above 5.400 Euros over a 12-month period of approval) continue to lead to a reduction in the BAföG to which the recipient is entitled.
Bank loan
Two different forms of support are described for BAföG or BAföG loans (KfW). There are no changes for previous loan recipients.However, the BAföG bank loan will no longer be offered in its previous form from winter semester 2019/20. The once interest-bearing student loan will be transformed into an interest-free loan from the state, which students can continue to apply for as an aid to graduation.In contrast to BAföG, the full amount must be paid in this case. The conditions for repayment are usually based on those of "normal" BAföG debts.
Childcare supplement
The childcare supplement for students with children will from now on be granted for children up to 14 years. The amount itself will increase in two stages in the winter semester 2019/2020 to 140 Euros per child per month and in the winter semester 2020/21 to 150 euros per child per month.Up to the age of 14, delays in education will also be taken into account in the future and the maximum duration of support can be extended.Also, the age limits of 30 years (or 35 years at the beginning of a master's program) set by BAföG no longer apply if you have postponed your own initial education by bringing up your children until the age of 14.The capital allowances for students with children will increase slightly in the winter semester 2020/21. In addition to your own assets, a further 2.300 Euros per child will remain free of charge.
Care of relatives
The care of relatives will be recognized in the future. Students who care for close family members (from care level 3) can also receive BAföG for a maximum of 2 semesters beyond the maximum period of support.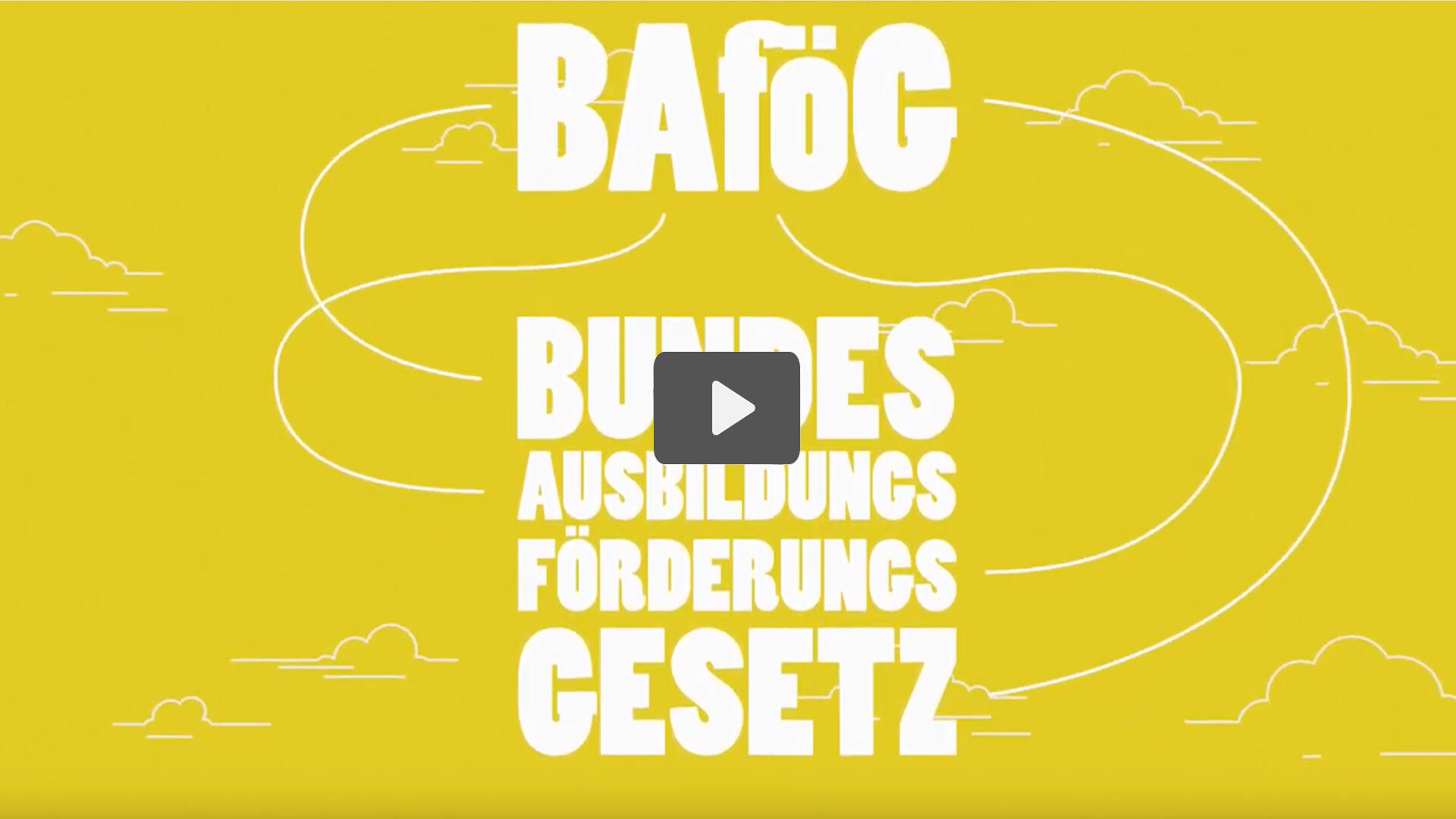 Office address
Amt für Ausbildungsförderung Rosenbergstraße
Rosenbergstraße 18
70174 Stuttgart