Our canteens offer is a wide range of inexpensive, tasty and healthy food. Every day, you can choose from at least four main dishes. Our changing speciality and promotion weeks ensure you can enjoy some additional variety on your plate. In many of the canteens, you can also serve yourself at the buffets, get freshly made wok and grill dishes at the counter, or enjoy stone-baked pizzas and tartes flambées.
Our cafeterias are popular places where you can relax, meet people, or study together. In our ten cafeterias, you can get various kinds of coffees, tea, cold drinks and a lot of snacks. You can also choose between fresh pastries and fruit. Some cafeterias even have hot dishes and long opening hours – so that you are always well catered for.
Don't forget your ID card!
Don't forget to bring your student ID card. Without your student ID card, we will have to charge you the higher guest price.
All the dishes in our canteens are also available as takeaways. Just ask our staff at the food counter and you'll get a takeaway box for your food.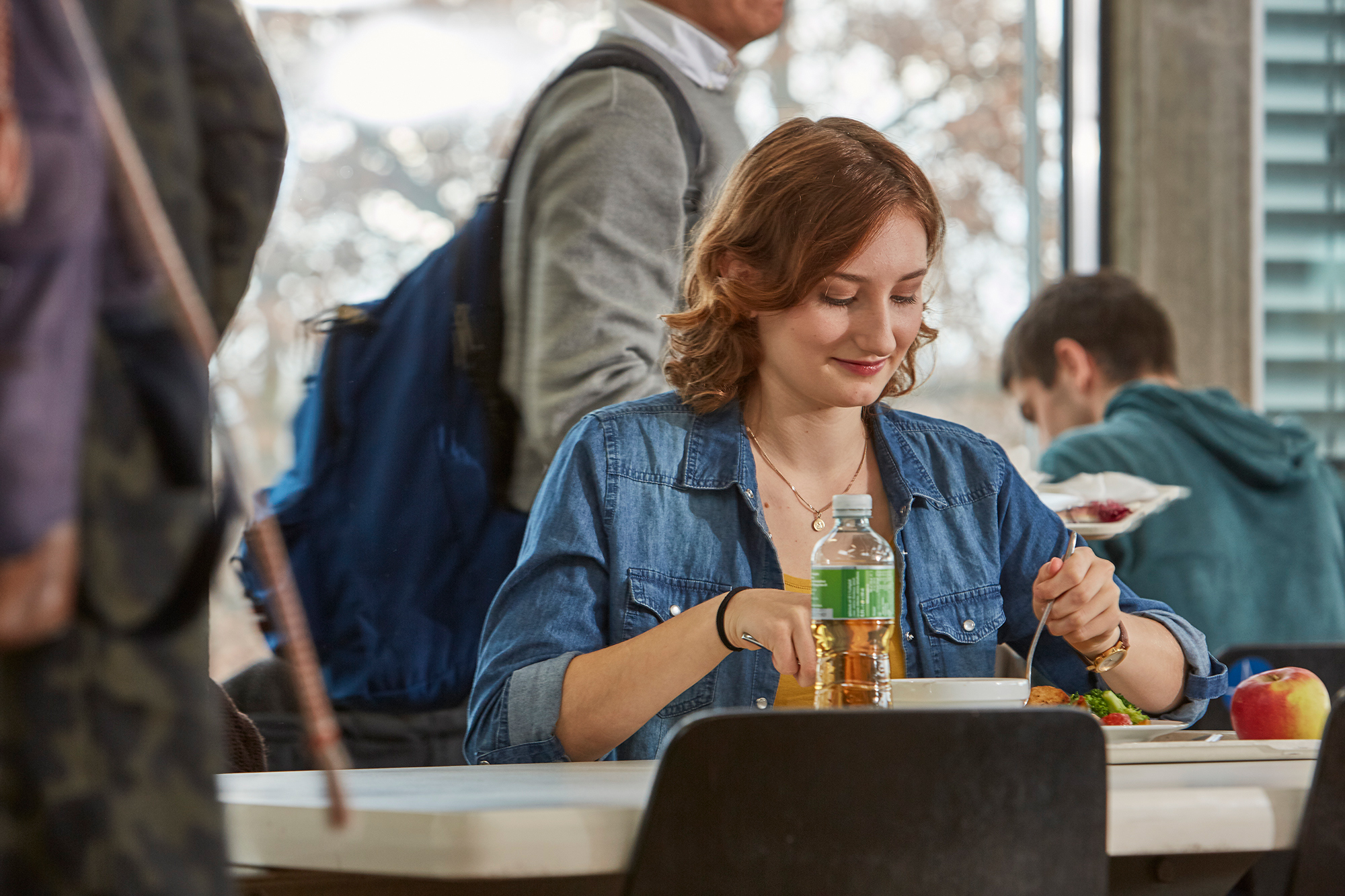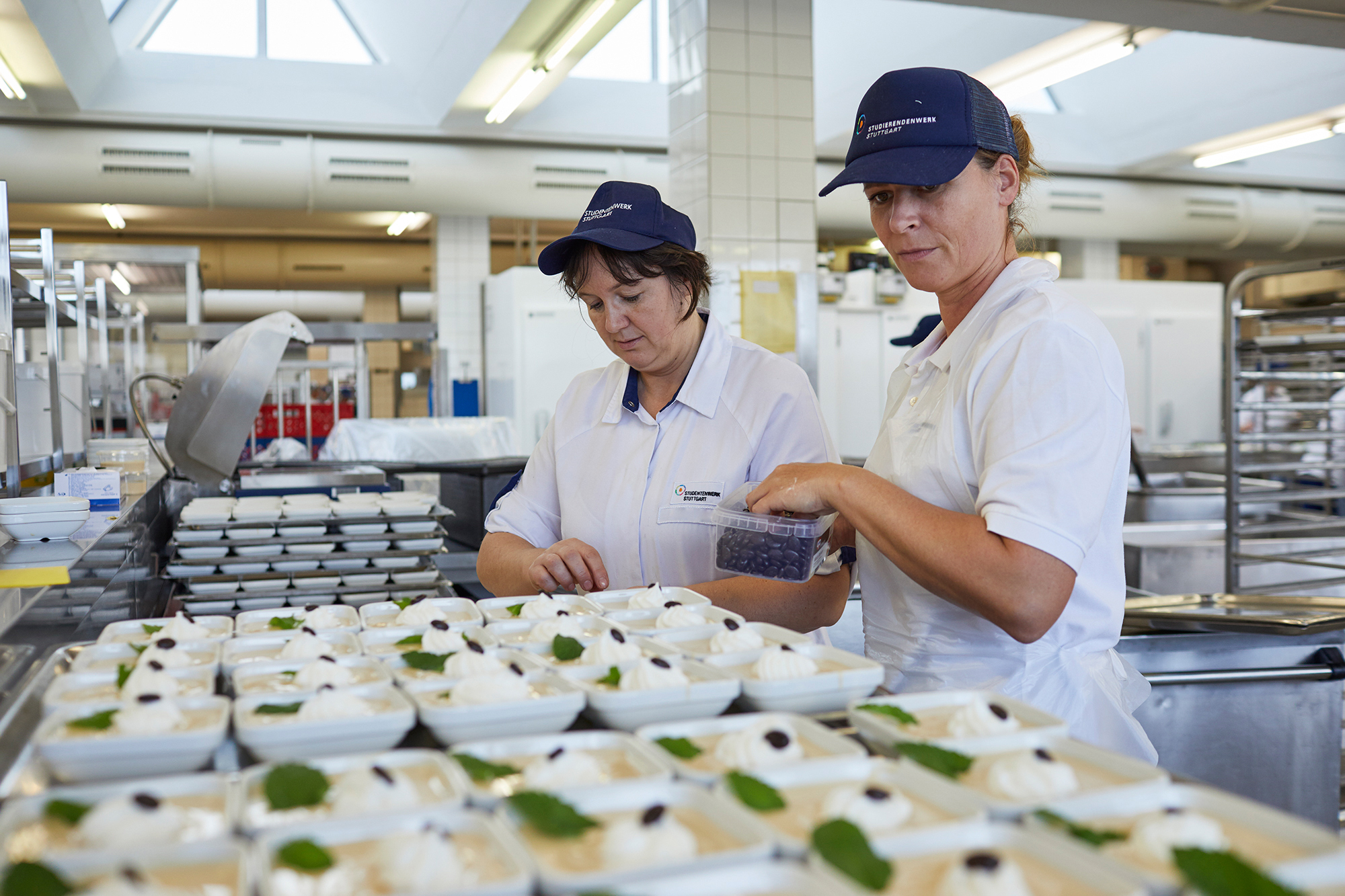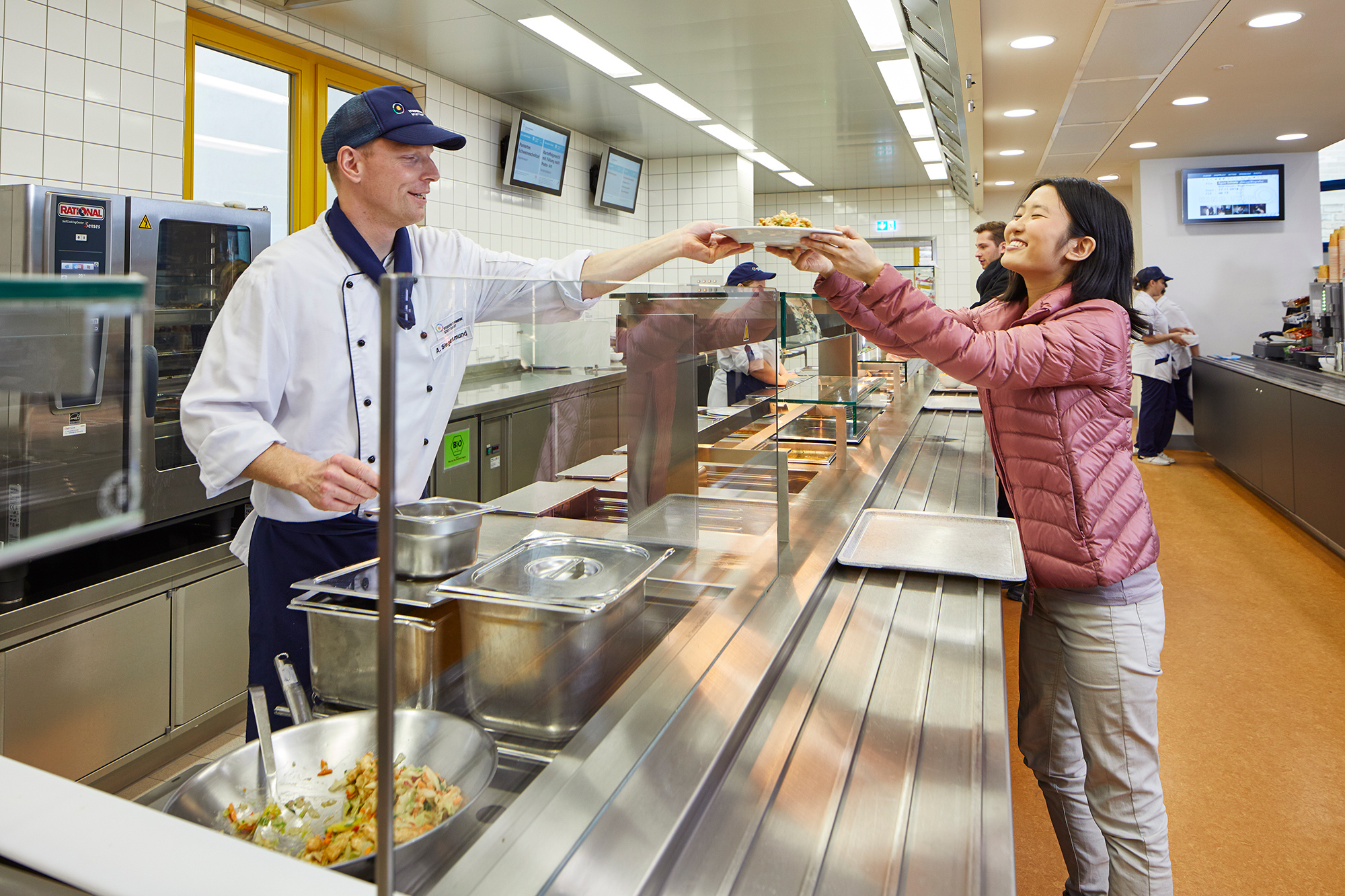 All our coffee specialties – whether espresso, latte macchiato or just coffee pure and simple – are made with coffee beans from organic farming and fair trade.
For more information: www.fairtrade-deutschland.de