As far as is possible, we strive to use additive-free foodstuffs and, in principle, do not use any genetically modified ingredients. We also demand this from our suppliers. We place great emphasis on fair trade as well as responsible and sustainable food production. On the menus, we identify all the foods containing potential allergens or ingredients that can trigger intolerances such as soy, lactose, and gluten. We also identify the additives and give the average nutritional values, such as energy content, fat, protein, carbohydrates, and salt.
You want to take your meal with you? We will gladly hand out the dish of your choice in a REBOWL returnable tray (deposit: 5 euros). They are made of polypropylene (PP), which makes them 100% recyclable and free of BPA and harmful substances. In addition, the bowl is leak-proof, microwave-safe, dishwasher-safe and is made in Germany.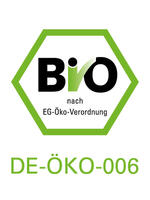 The bio label stands for the use of food from ecological farming and food processing. This means, among other things: no chemical plant protection; no easily soluble mineral fertilizers; no use of synthetic growth regulators or hormones; stocking density strictly limited to the amount of land available; the livestock is given own-produced feeds as far as possible; broad renunciation of antibiotics; and natural raw materials instead of additives.

Two times a week, we offer organic dishes that contain only ingredients from purely organic farming and animal keeping. We also offer organic food and drinks in our cafeterias.

For more information: https://www.oekolandbau.de/en/bio-siegel/
MSC Marine Stewardship Council
We only use fish that come from MSC-certified fisheries. This means that the fishery has been independently certified for exemplary and sustainable fishing in accordance with the MSC guidelines. The MSC's blue seal of approval gives consumers the opportunity to make an environmentally conscious choice.

MSC Certification Code Studierendenwerk Stuttgart: MSC-C-51632

For more information: https://www.msc.org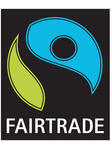 All our coffee specialties – whether espresso, latte macchiato or just coffee pure and simple – are made with coffee beans from organic farming and fair trade.
For more information: www.fairtrade-deutschland.de
We prefer to buy our eggs regionally in Baden-Württemberg or Bavaria. Above all, our eggs are always free-range eggs!

European Broiler Chicken Initiative
We are part of the European Broiler Chicken Initiative. We therefore declare: We will implement the requirements of the initiative for 100% of the chicken meat purchased in Europe by 2026 at the latest. We publish annual reports on the progress of the implementation and have independent checks carried out to ensure compliance with the standards.
The European Broiler Chicken Initiative originates from an association of around 30 animal welfare organizations with the main objective of improving the keeping of broilers. Important animal welfare aspects such as a lower stocking density, the restriction of overbreeding and minimum standards for light and employment material are implemented.
Until meat is available that meets all the criteria of the European Broiler Chicken Initiative, we will fall back on similar offers such as the entry level of the German Animal Welfare Association and successively increase their share in our product range.
More information: https://masthuhn-initiative.de
Hygiene and quality controls
Gutes Essen in Hochschulmensen

A dish is awarded the KlimaTeller logo if it causes at least 50% less CO2 than a comparable, average dish. Whether a dish is climate-friendly is determined using the KlimaTeller app. The CO2 values stated in the menu are calculated independently by the Studierendenwerk Stuttgart.

We offer a vegan dish several times a week. On days when there is no vegan dish to choose from, there are buffets with a large selection of salads, vegetables, and side dishes.

We serve two vegetarian or vegan dishes in our canteens every day.

A "fitness meal" consists, above all, of vegetables, predominantly lean meats and often fish. All the ingredients are carefully processed to preserve their nutritional value. One serving has a maximum of 550 calories.


Fresh vegetables, fish or meat, various dairy products, 550 kcal at most and less than 50g carbohydrates per serving: This characterises our low carb meals.

Every day, we have a dish which is unbeatably cheap. It costs €2.59 for students if it is vegetarian or €2.99 if it contains meat. It is always a wholesome dish with a side dish.



So that you always know which meat we use in our meals, each animal has its own icon.
Self-monitoring system according to HACCP principles
The Studierendenwerk Stuttgart works with a self-checking system specifically developed for the different canteens and cafeterias. The self-monitoring system according to HACCP principles is used to identify, evaluate, check, and control health hazards in each individual stage of production – from the receipt of the goods right through to the finished dish and where it is served. Defined guidelines and limits provide the framework for product safety. The HACCP concept includes, for example, cleaning rotas, incoming goods checks, temperature records and training certificates. HACCP stands for "Hazard Analysis and Critical Control Point".

All employees working with food receive regular training on the topic of infection control and general hygiene conditions (e.g. personnel, product, and work hygiene). Likewise, so-called retain samples of all the ingredients are taken in all the canteens. These are kept frozen for at least seven days so that they may be tested for harmful bacteria.

Above the legal requirements, we regularly and voluntarily review our strict quality assurance and hygiene concept by means of an external, neutral institute.

For more information: www.haccp.de