Where can I get something to eat or drink in-between lectures? Here with us! Our university canteens and cafeterias will provide you with inexpensive and healthy food, as well as lots of snacks, and enough coffee to help you survive even the most boring lecture.
Select the canteen where you usually dine (this setting is retained unless you (automatically) delete your cookies). Then a short overview of the current offer appears here. If you go to the menu page, you will also find all dishes for the next few days and can filter the dishes according to allergens and ingredients.

Download: Mensa-Dictionary
Everything you need to know about the Mensa can be found in this dictionary in German, Chinese and English.
Office address
Gastronomie
Rosenbergstraße 18
70174 Stuttgart-Mitte
Tobias Engel
Quality Assurance Manager Gastronomy
Office address
Gastronomie
Rosenbergstraße 18
70174 Stuttgart-Mitte
Our gastronomic teams in our nine canteens and seven cafeterias in Stuttgart, Esslingen, Göppingen, Ludwigsburg and Horb provide around 12,000 freshly-prepared meals every day. Our goal is to offer a good, comprehensive and fast meals service. So that we can offer high-quality meals which are also reasonably priced, we have joined forces with the other Studierendenwerk organisations to form a purchasing cooperative. It is our legal obligation to set the prices for students at a socially acceptable level. Both the state of Baden-Württemberg and the Studierendenwerk therefore support each student meal in the canteen with a subsidy of currently EUR 1.90. So that students can buy meals from us at a reasonable price, the state has also freed the prices for these meals in the canteens from VAT (VAT zero percent).
The student prices are valid solely for students who are enrolled at one of the universities we cater for. The reason behind this is that we get your semester fees only from these 14 universities. The subsidies of the state of Baden-Württemberg are also bound to this requirement.
Guests, which include students that are not enrolled to a university we cater for as well as the universities' staff, are not subsidized. The same applies to the products at our cafeterias.
The universities however usually grant their staff 1.50 Euro per day on the guest price in our canteens and cafeterias. Once you reach the required minimum price, we deduct this grant automatically if you pay by card. You can find an overview of our required minimum prices in the download (in German).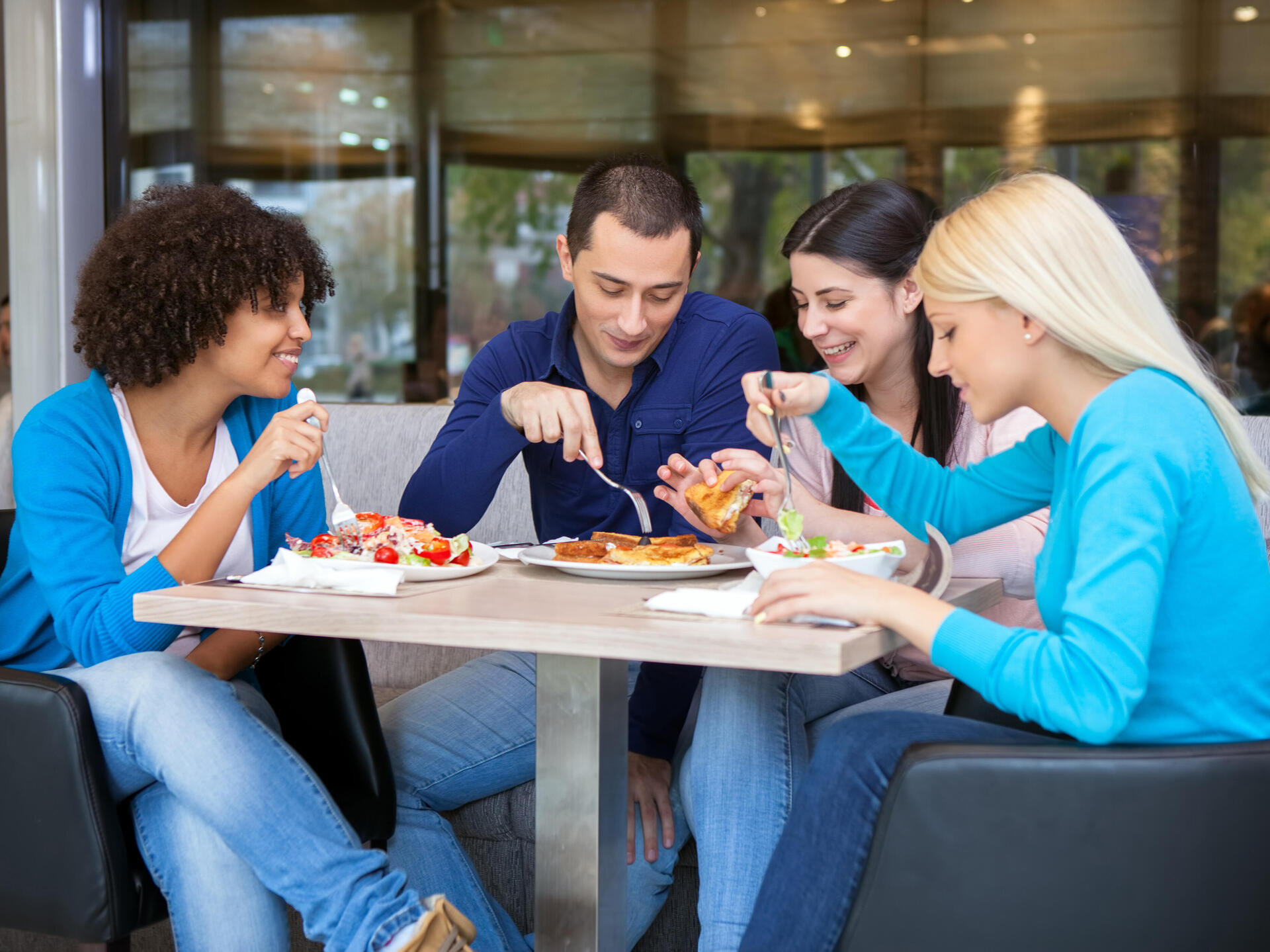 In one year, we care for ...